My 66 Tiger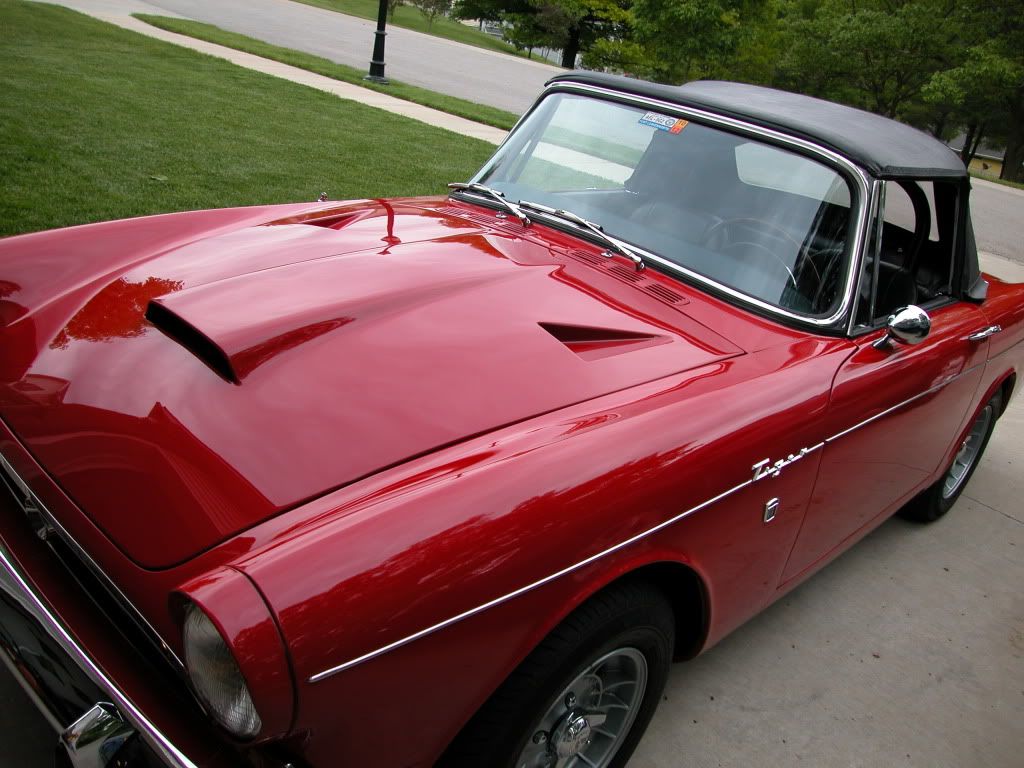 I have a 66 Mk 1A.
My Tiger just got a new engine this spring:
1991 Ford 5.0 HO block. Stroked to 347 cubic inches.
Scat 4340 Crank
Probe I beam rods (5.315)
Probe SRS pistons flat top
Clevite bearings
1/2" girdle with windage tray
Trick Flow Stage 2 Hydraulic Roller Cam
(Specs Duration at .050 Int - 224 Exh – 232 with Intake lift at .542 and exhaust at .563 with a 1.6 rocker, 112 overlap)
AFR 185 Heads
1.6 chromoly roller rockers.
Engine build here -
http://www.facebook....96&l=33c2567b45
It is much more enjoyable to drive now. Have a weight/HP ratio of 6 pounds per HP.
The engine developed 416 on the engine dyno and has at least another 60 once tuned.
Here are a couple of links to some videos I have.
Edited by 66TigerMk1A, 15 June 2011 - 03:55 PM.