Some of you may know that I have a slightly modified Ford GT....
Here is the latest...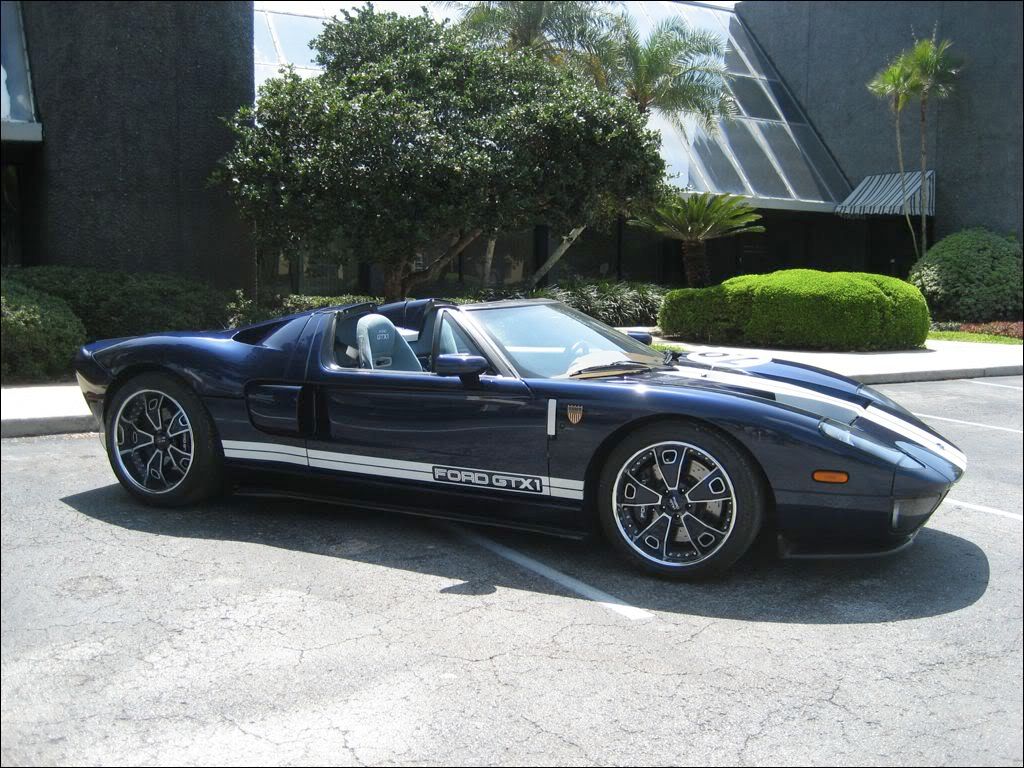 Step #1 (can also be used on the track during the cool down lap, to cool the engine compartment.)
Clamshell open...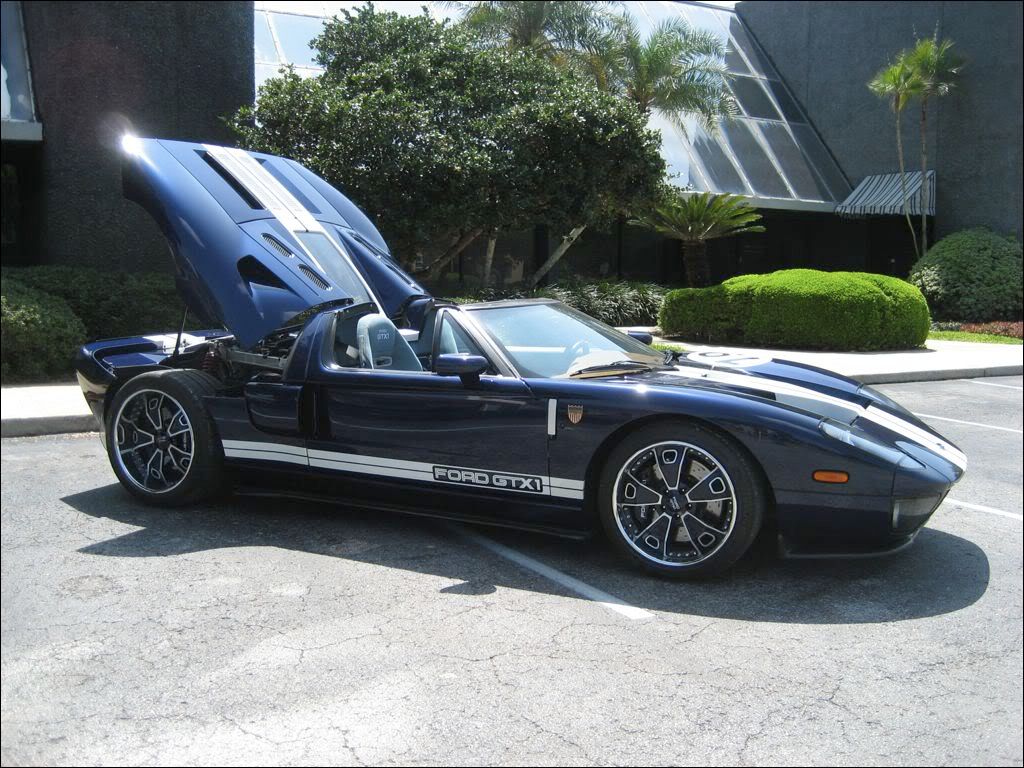 What the heck???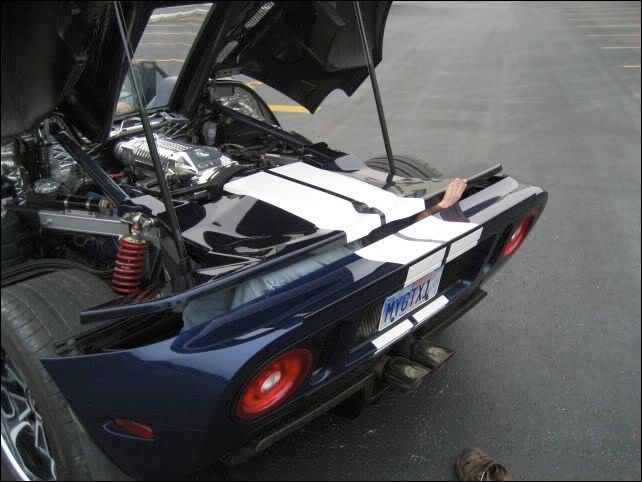 Good thing immigration didn't stop me...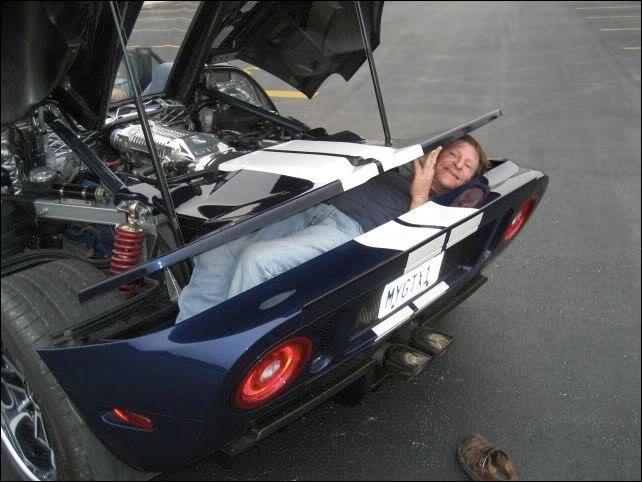 The trunk...
Now I can get groceries without drawing a crowd...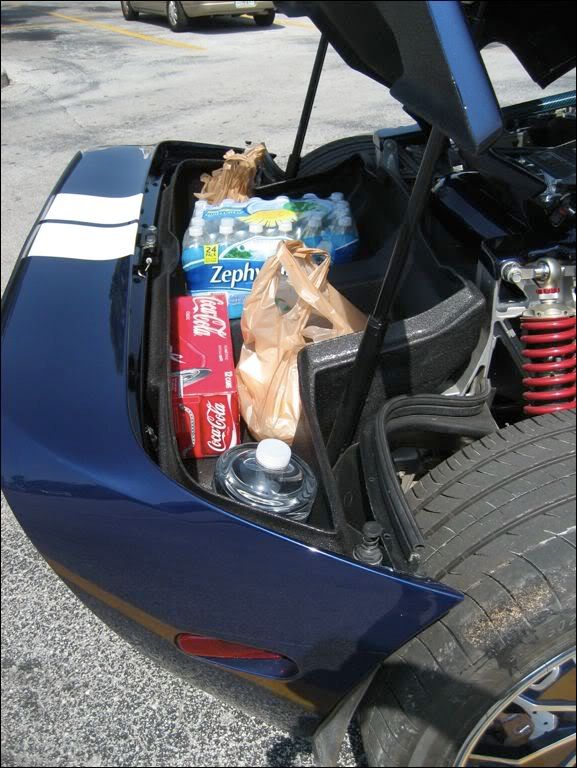 Room for a helmet!
The most important cargo of all!!!