Always willing to help a fellow Mustanger, I'm sharing my spark plug change pics and knowledge from my own preparation for my new Evolution Performance's Stage 2 kit. I haven't found a specific thread like this so here it is:
First, the new spark plugs must be "gapped." They do not come gapped for your engine. That means each engine and even a specific setup of that engine has a required gap usually measured in thousanths of an inch between it's spark plug's electrodes.
The stock gap is .044" (from what I measured). The required gap for a Stage 2 setup is anywhere between (from what i've read here) .032"-.040". I set mine at .035". To measure gap accurately, you need a
feeler gauge
which has metal strips of varying thicknesses. I have a valve tappet (the metal strips are angled) feeler gauge shown here: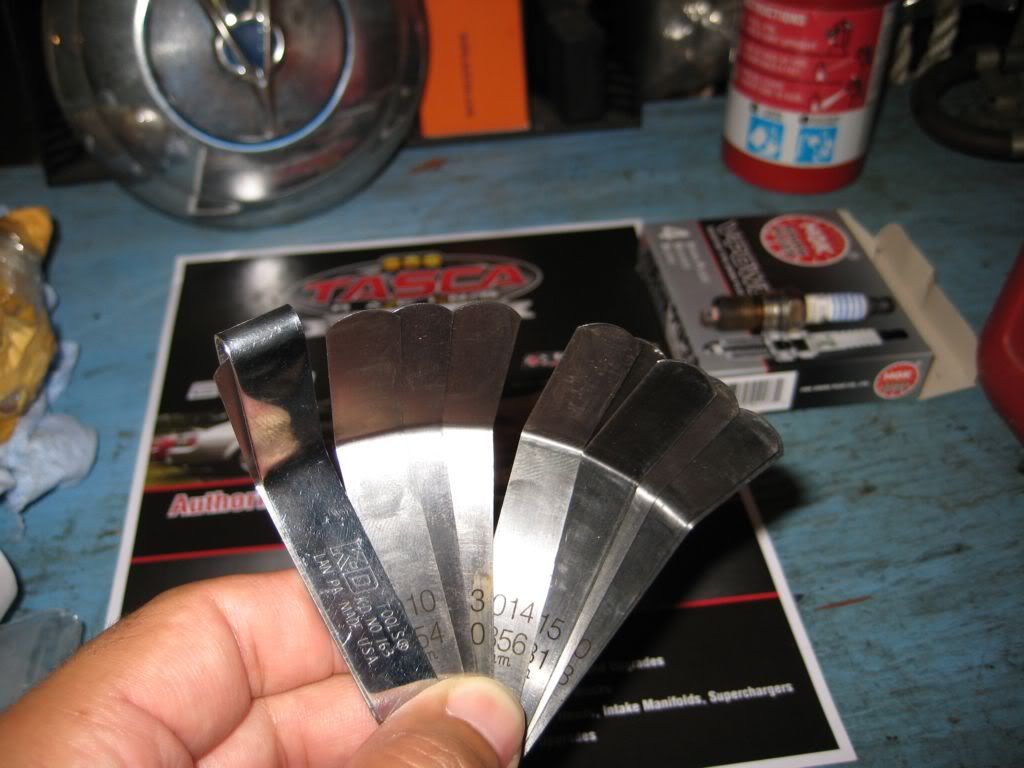 Move together the metal strips that will give you the correct measure. Ex: For .035," I slid the .020" and .015" "feelers" together. Move the side electrode closer or away from the center one for the proper gap:
Next, remove the air intake box (don't forget to unplug the sensors and PCV connection) and tube from the throttle body. Then remove the gray coil pack covers- the stock ones say "Powered By SVT:"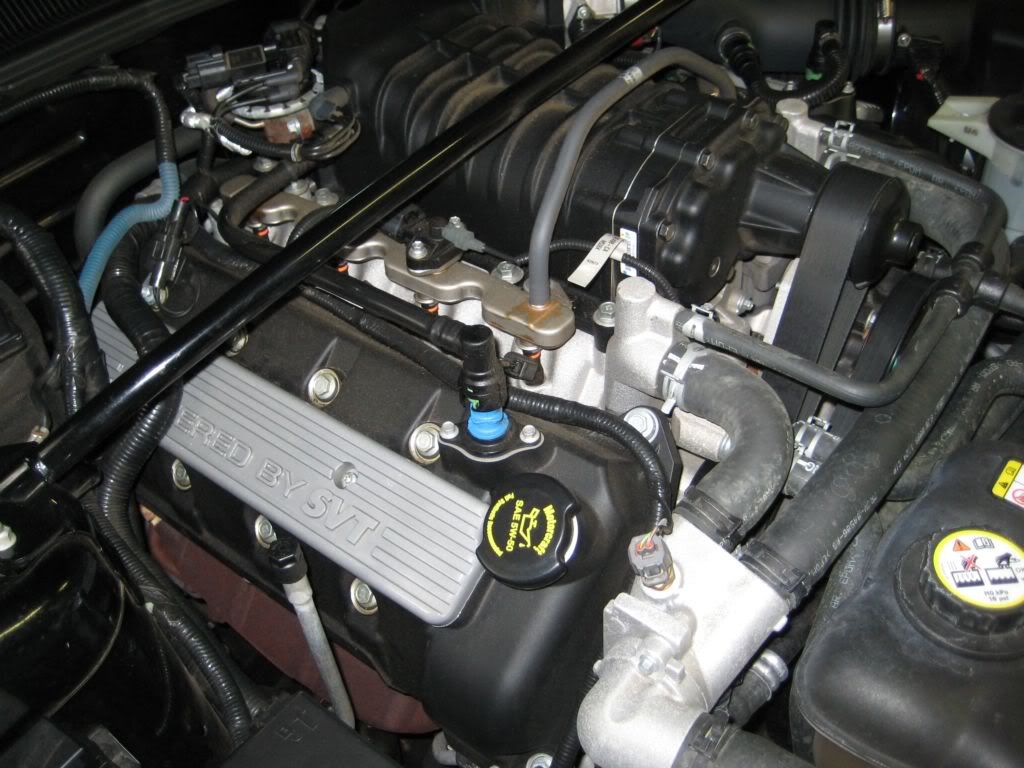 Each cover has two fasteners. 3 fasteners use a Torx T-30 bit: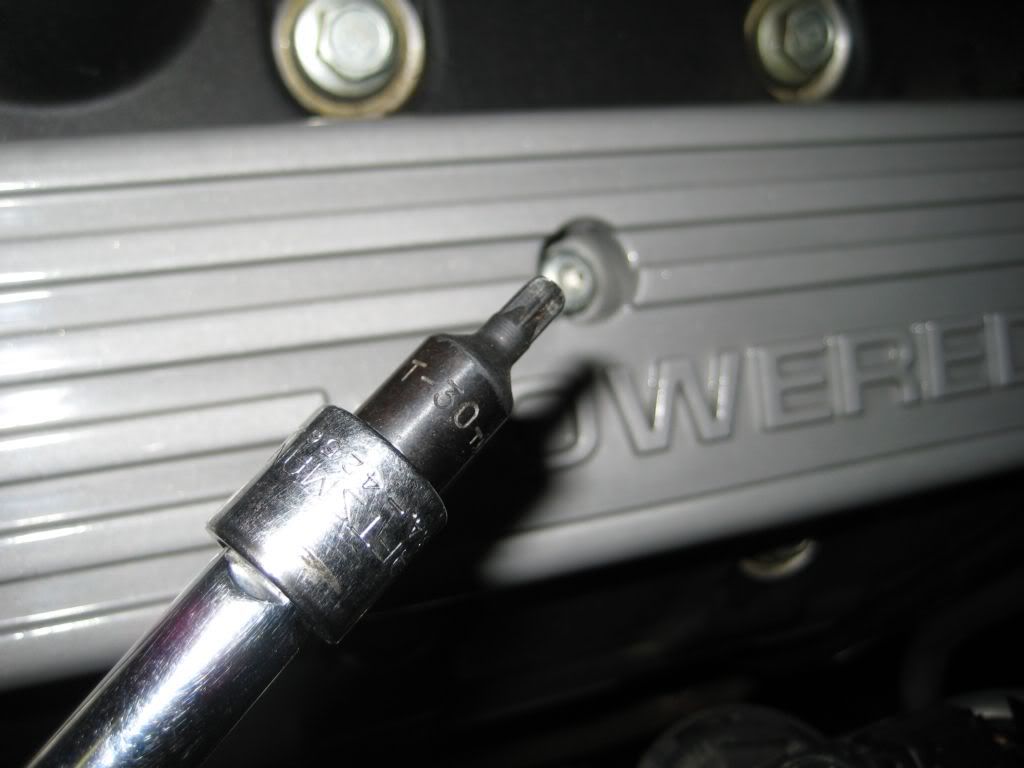 Depending on your engine, the fastener closest to the passenger with the wire loom on it (just pull the wire loom up and away from the cover) either uses a 10mm deep socket or has what looks like a torx bit on the end:
Mine has the torx-style fastener as show above. Use a 4mm socket on it: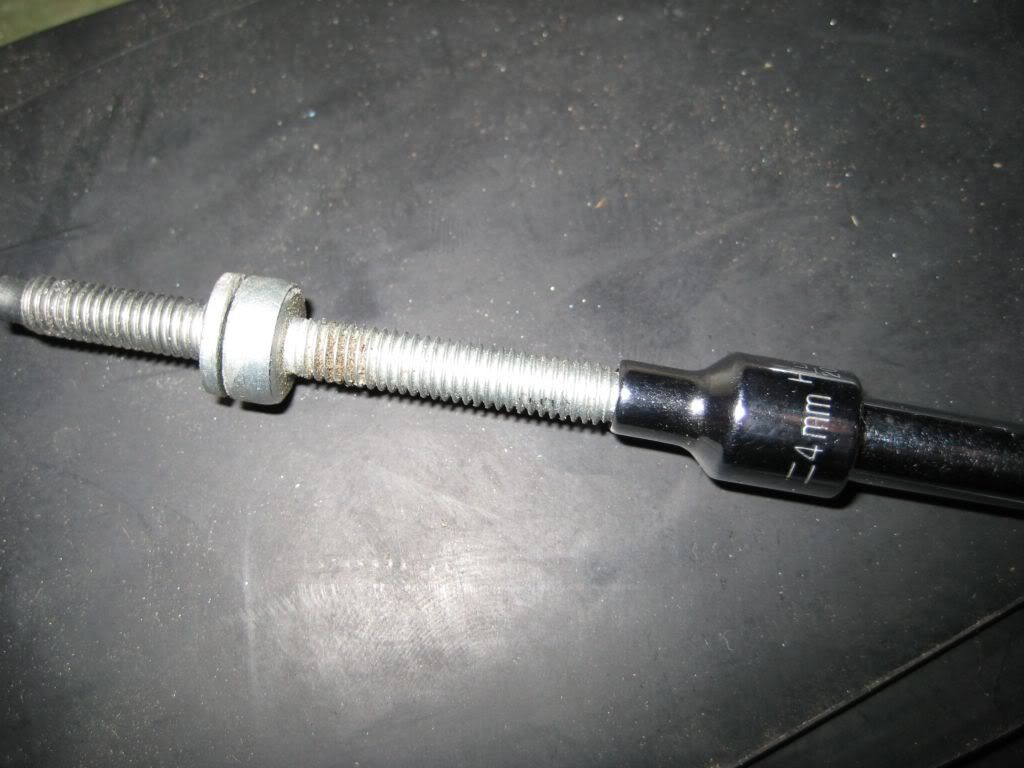 Lift off the coil pack cover. It is sealed by a reusable rubber gasket. This is what's under it- coil packs and their wiring:
Unplug the coil pack and pull it out. This is what it looks like:
Now you can see the spark plug in its cavity: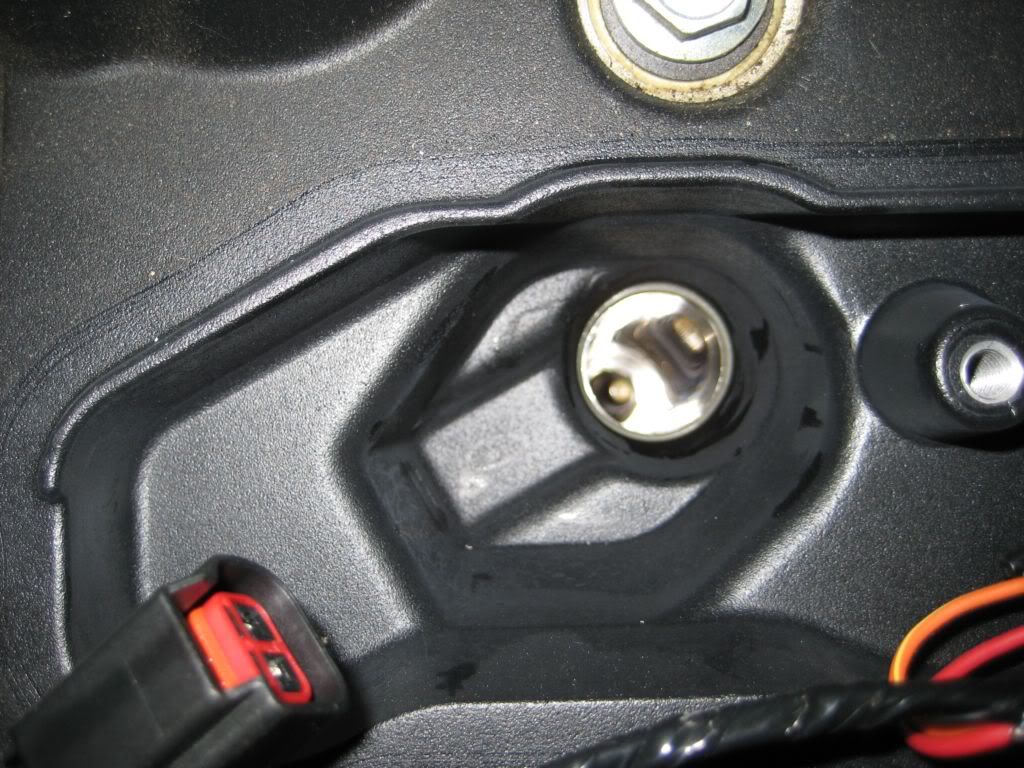 Remove the spark plugs. You'll need a 5/8" spark plug socket (its deep and has a rubber gasket in it to hold the plug within), a long and medium extension put together for most of the easy to reach ones and just the long extension (near the brake booster) or two long extensions (near the battery) for the harder to reach areas.