After reading several reports of rotor failure on 13" Cobra rotors when used with the 2000 Cobra R Brembo calipers as seen in this picture: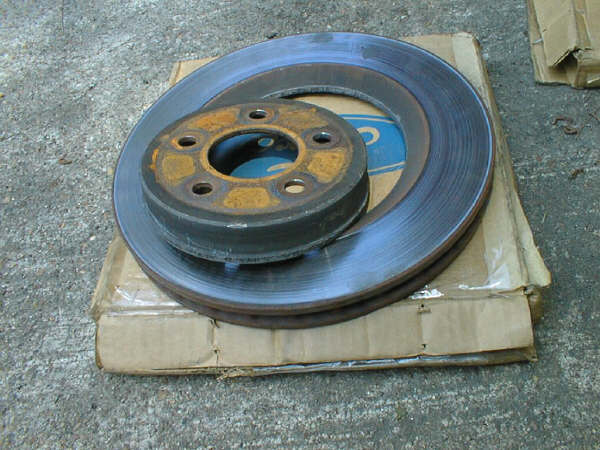 I decided to be proactive and upgrade my rotors. The theory I have heard most often concerning the failures is that when using the standard Cobra PBR caliper, there isn't as much stress on the rotor because the caliper is a 2 piston sliding design and it will move with the rotor. The rotor will move when there is some play in the hubs. When using the fixed Brembo 4 piston caliper, the caliper is stationary and will not move with a rotor. The fix I settled on is to replace the one piece rotors with a two piece rotor with aluminium hats. The aluminium will flex and lessen the stress on the rotor.
On another board, I found a group buy on a custom machined hat to allow the use of an off-the-shelf Colman racing rotor with the Stock Mustang spindle and hub along with the Cobra or Brembo calipers. I ordered the parts as well as some NAS fastners from Coast Fabrication.
Here are the parts: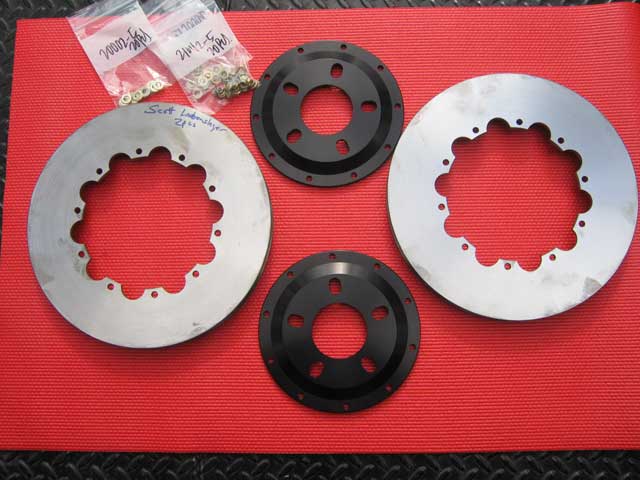 In addition to the rotors, I also added some brake ducts. I purchased them from Livermore performance. They came complete with all mounting hardware. I know there are many who make their own, but I do not have the fab skills or the proper tools, so buying them was my best bet. Here are the ducts: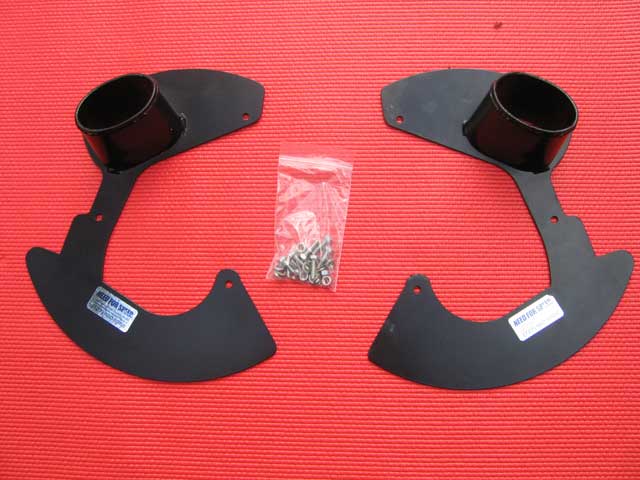 Here is my existing setup with the stock Brembo one piece rotors: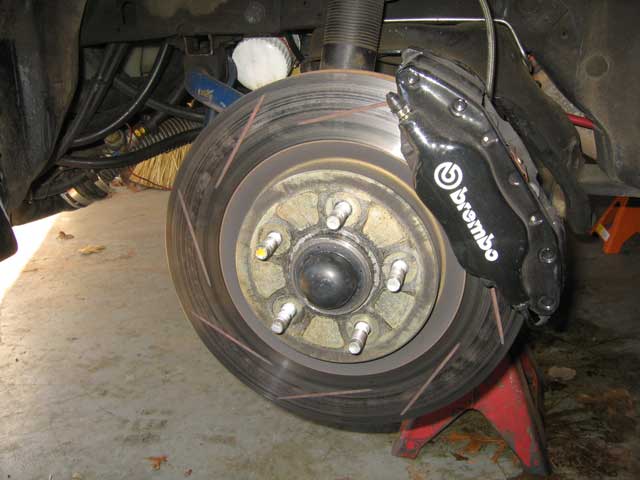 The first step was to remove the calipers and rotors and clen up the hub/spindles:
I also found the the strut to spindle pinch bolts interfered with the new brake ducts requiring me to turn them around. I changed one bolt at a time to prevent the spindle from shifting on the strut. Here is a picture of the bolts in the original position: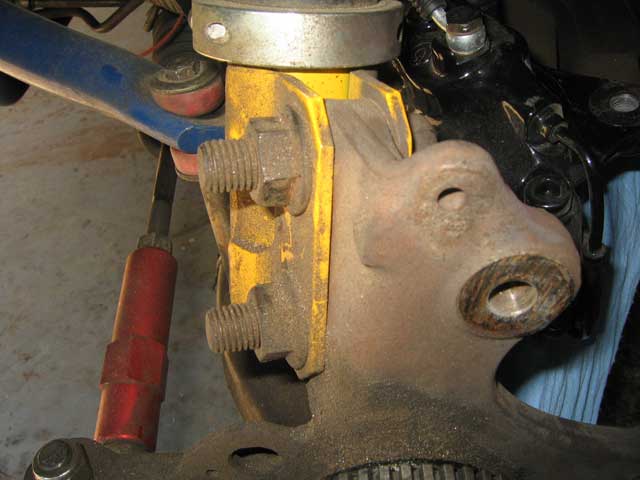 Once this was accomplished, I mounted the brake ducts with the supplied hardware: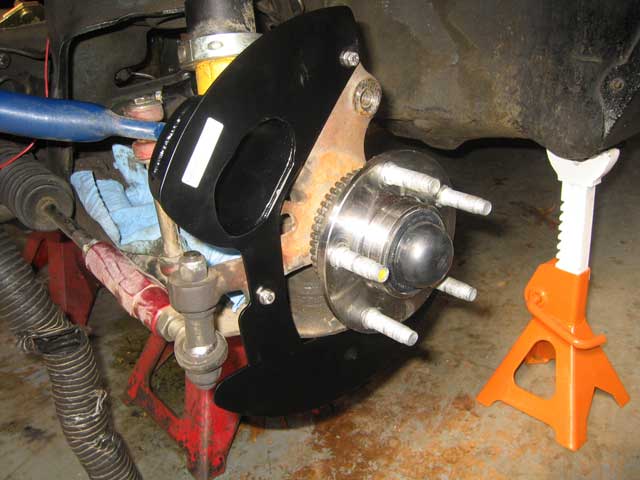 I bolted everything up and this is the finished product:
I got the chance to try them out at Road Atlanta last weekend and everything worked great. I used the brakes harder than ever before and I had no issues, which I guess is a good thing!