I suppose it was just a matter of time. I chose my user name back in 1999 when I still had a 5.0L (Five Oh) powered Ford, but then switched over to a string of 4.6's (2000 Mustang GT, 2003 Mach 1, 2007 Mustang GT). The 2007 GT was an incredible car. Daily driver automatic with a Vortech V2 S-trim blower, big stall converter, and 4.10 gears that ran 11.79 @ 114 in the 1/4 mile (with a pair or 11.85's to back that run up).
However, I traded in the 2007 GT a couple days ago for a new 2011 Mustang GT 5.0L Coupe. It's Sterling Gray with the factory Brembo Package, 3.73 gears, and 6 speed manual trans. Haven't been able to take any good pics yet as it's been snowing most of the time since I took delivery, but here's a few pics of it coming off the convoy truck at the dealership where I work, then a few of it waiting to be PDI'd & cleaned up, then parked next to my '07 GT.....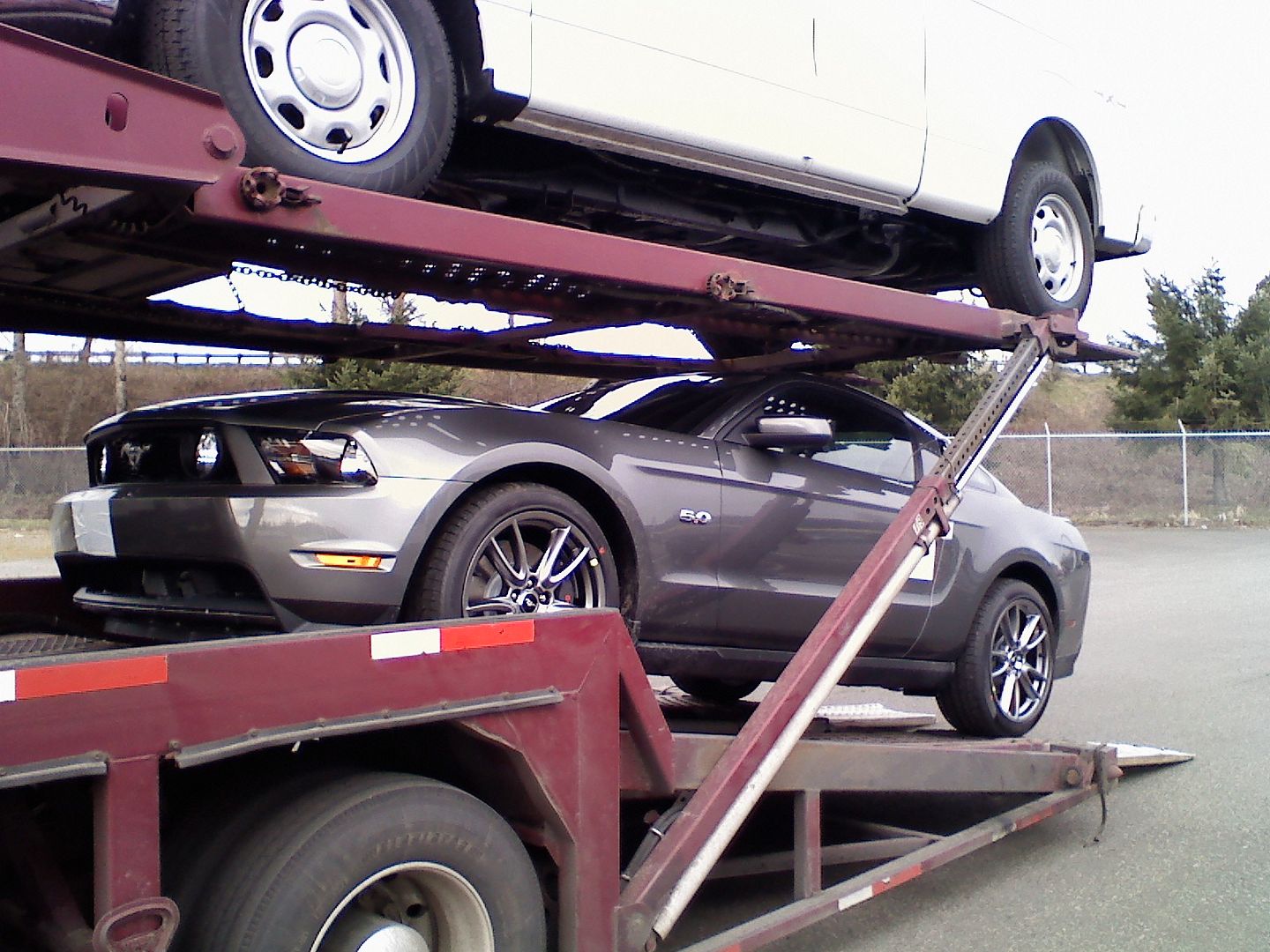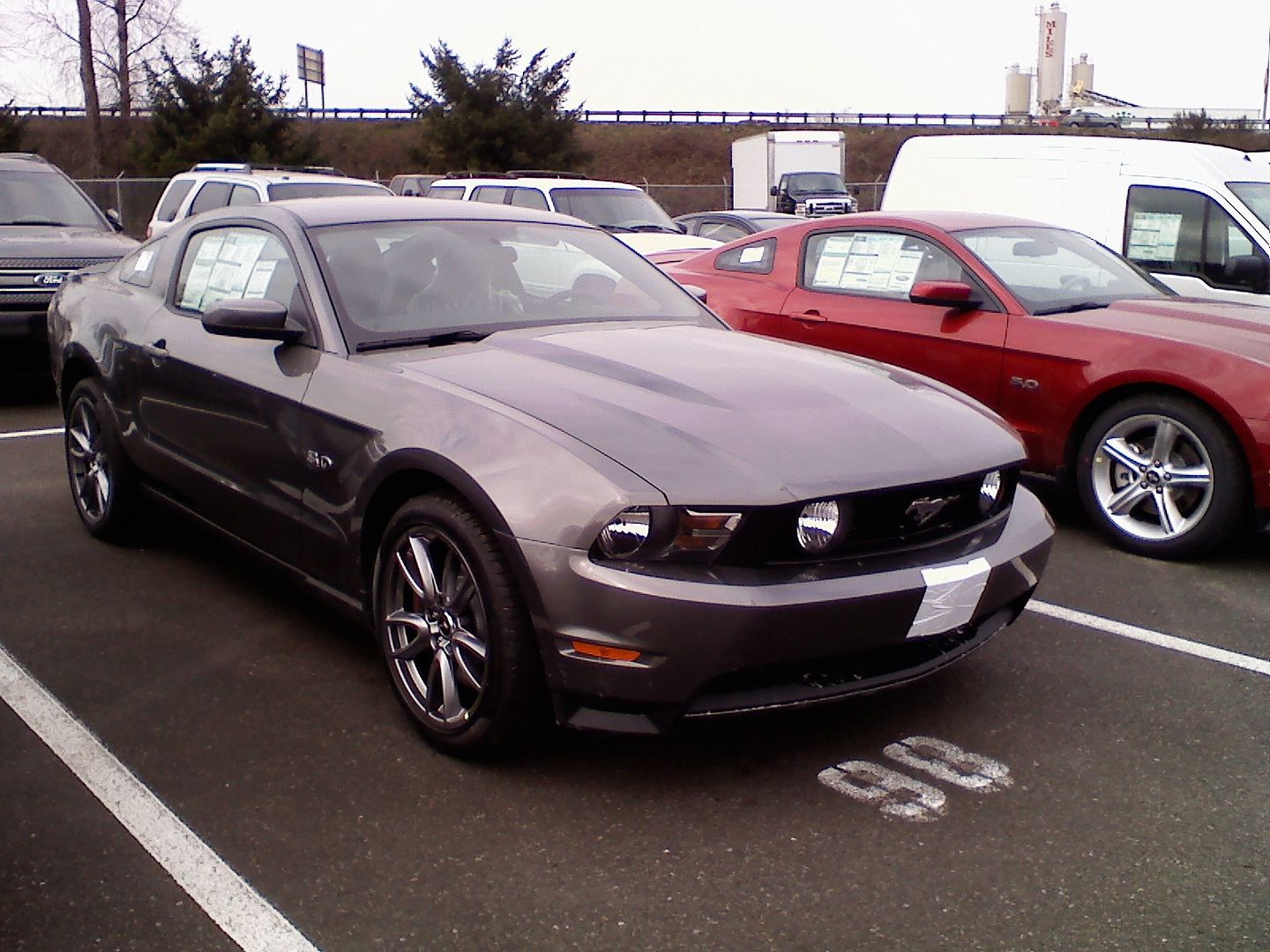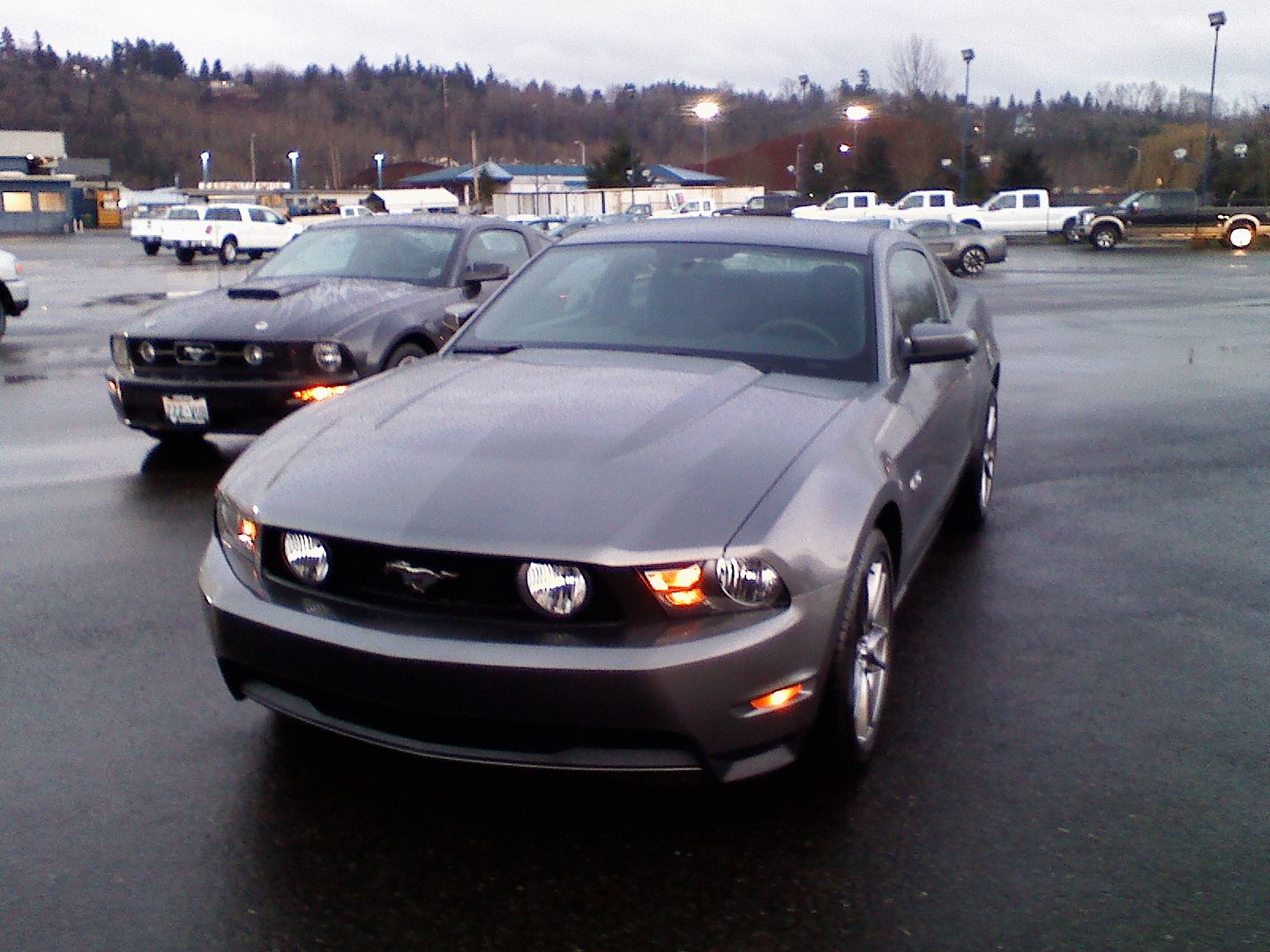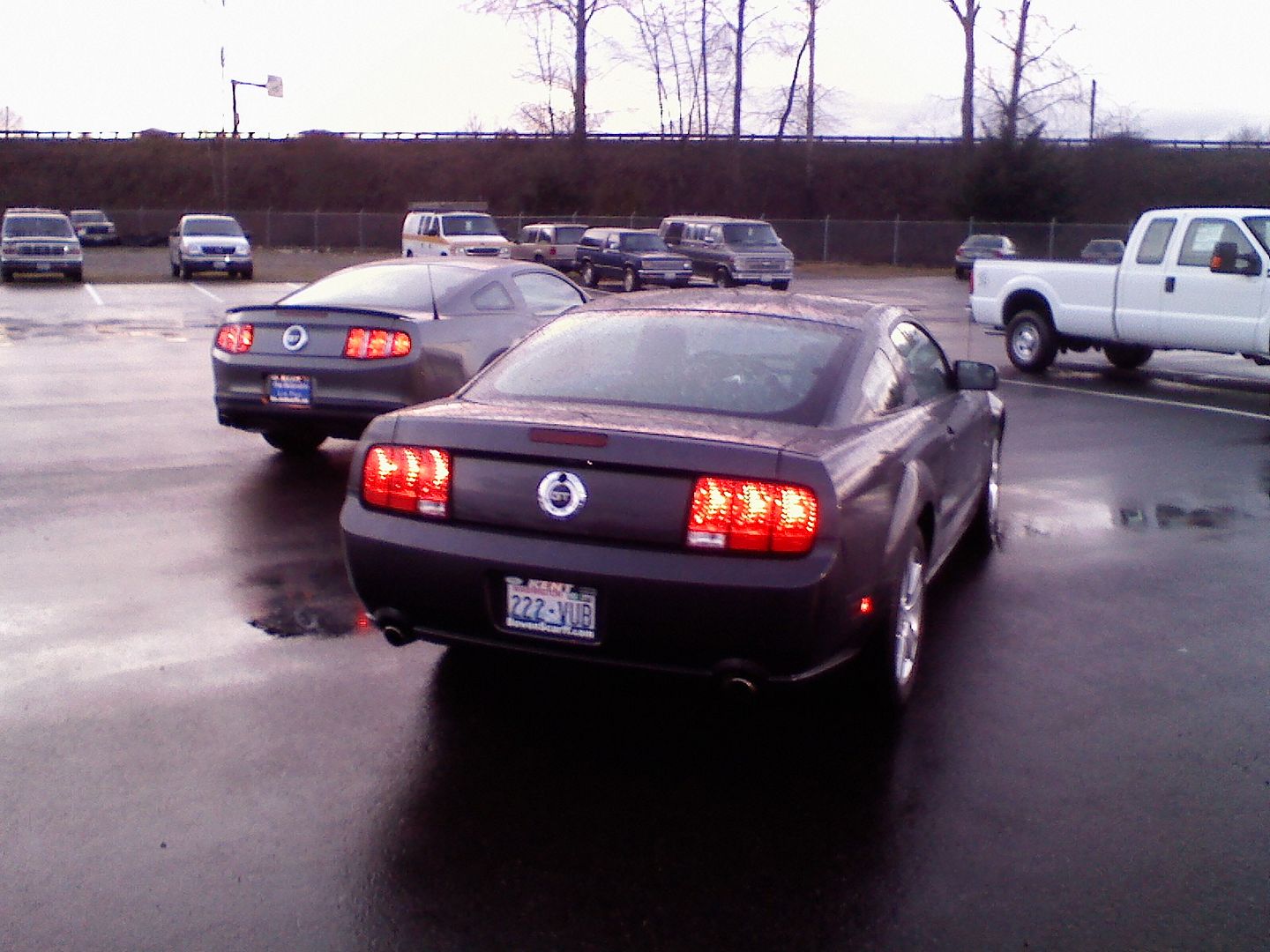 Edited by Five Oh B, 23 February 2011 - 11:39 PM.