So I finally got the Eibach Sportline springs and adjustable sway bars installed. I got away with caster/camber bolts instead of the entire adjustable plates and I used a BMR adjustable pan hard bar to recenter the axle. I am still using the stock SVTPP struts and shocks but I will most likely change those out for either the Eibach set or D-specs here in the coming months.
I have a UPR double adjustable upper control and mount sitting in the office waiting on a set of billet lower control arms and relocation brackets due to go on in a few weeks which should help the pinion angle a bit. Eibach claims 1.3" drop in the front and 1.7" in the rear, but I am measuring around 1.5" up front and almost 2" in the rear. The car is definitely much more planted and drives like it is on rails at speed far exceeding the capabilities of the stock rubber. Under 20 mph in parking lots and it's definitely stiffer and harsh at moments.
Aesthetically the car looks much better, the gaps in the wheel wells is gone and the car has a much better stance. This is how a SVTPP car should come from the factory.
Pic with stock SVTPP suspension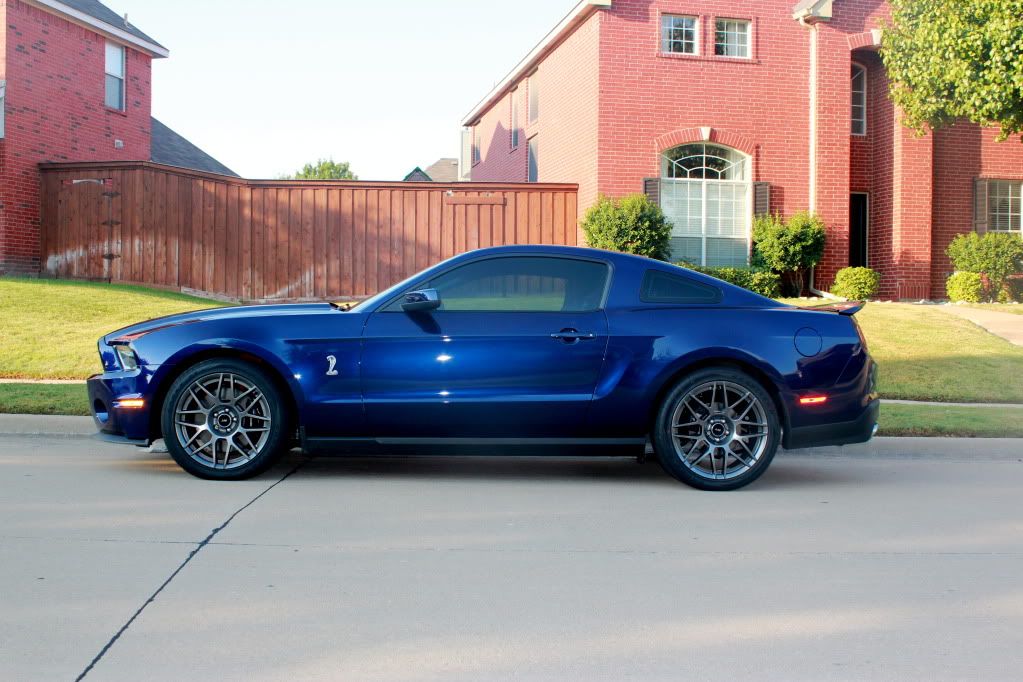 Pic with Eibach Sportlines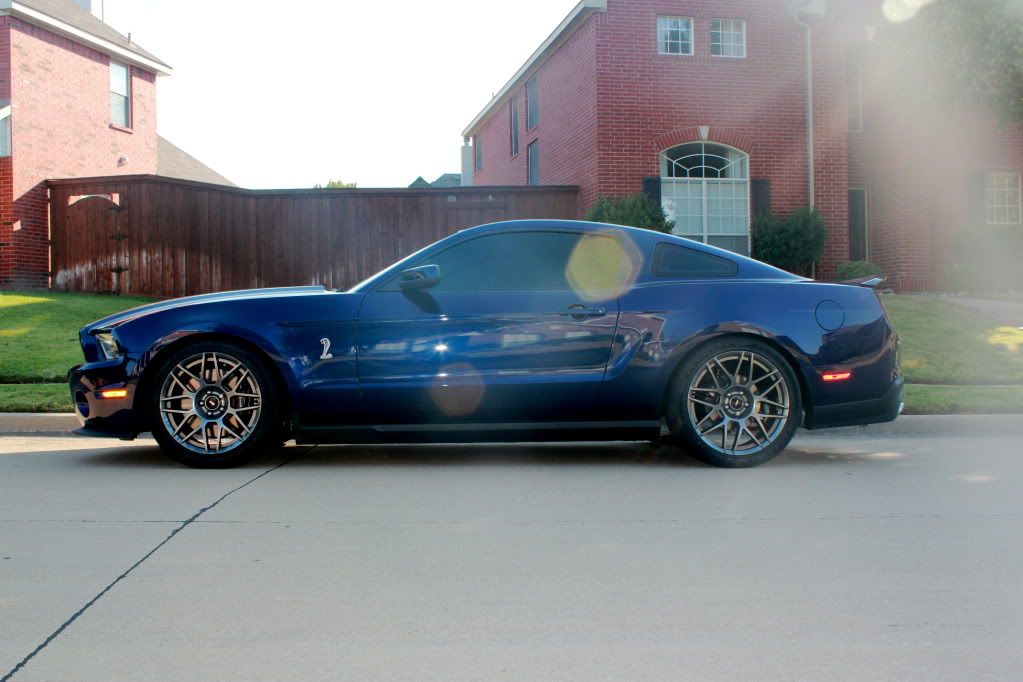 I love the look and stance from this angle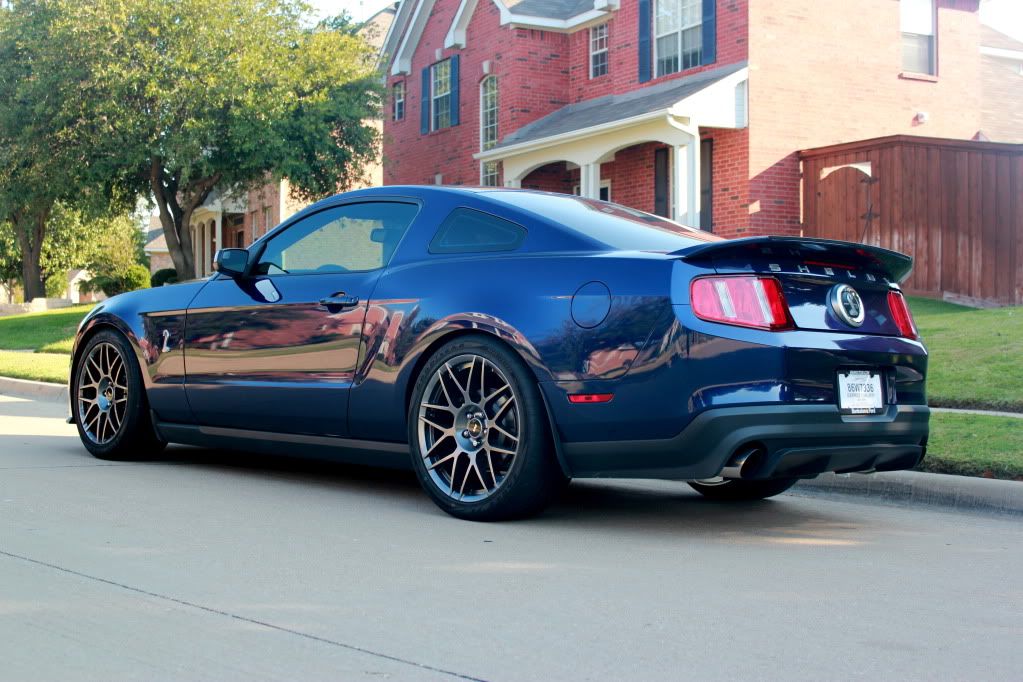 Edited by Tejas500, 30 September 2011 - 04:49 AM.