Starting a new project on the GT500. I bought myself a slightly used Ford Racing TVS supercharger.
Couldn't pass it up for the price that I paid. Was going to get a Whipple or Kenne Bell, but what the guys are getting out of these babies is pretty impressive. Same about of HP as the other blowers at 18lbs and under but with more torque. Above 18lbs the others just pass it out. I never plan on running race gas so this guy is perfect for what I want. Plus they just drop right in, no need to drop the motor or dent the firewall to make it fit. Of course I can't leave the TVS alone. It is going to be ported and I am debateing sending it out for a show polish finish.
Here is the engine bay before I start.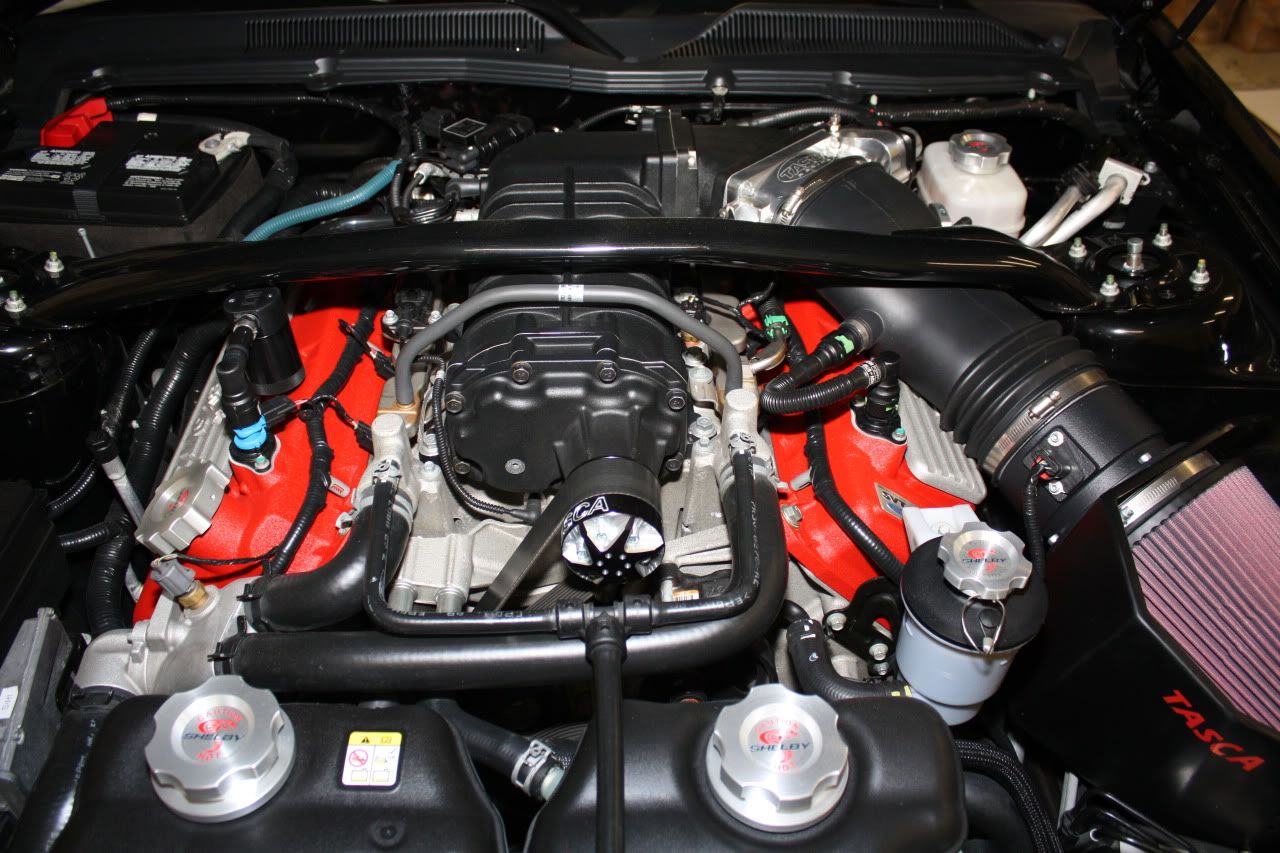 Nice little TVS as I got it. Came with a 2.6" pulley from VMP. It also arrived with a Ford Racing 63mm throttle body and 113mm Ford Racing Mass Air meter. I sold those to help recoup some funds from the purchase, plus they are too small for what I want.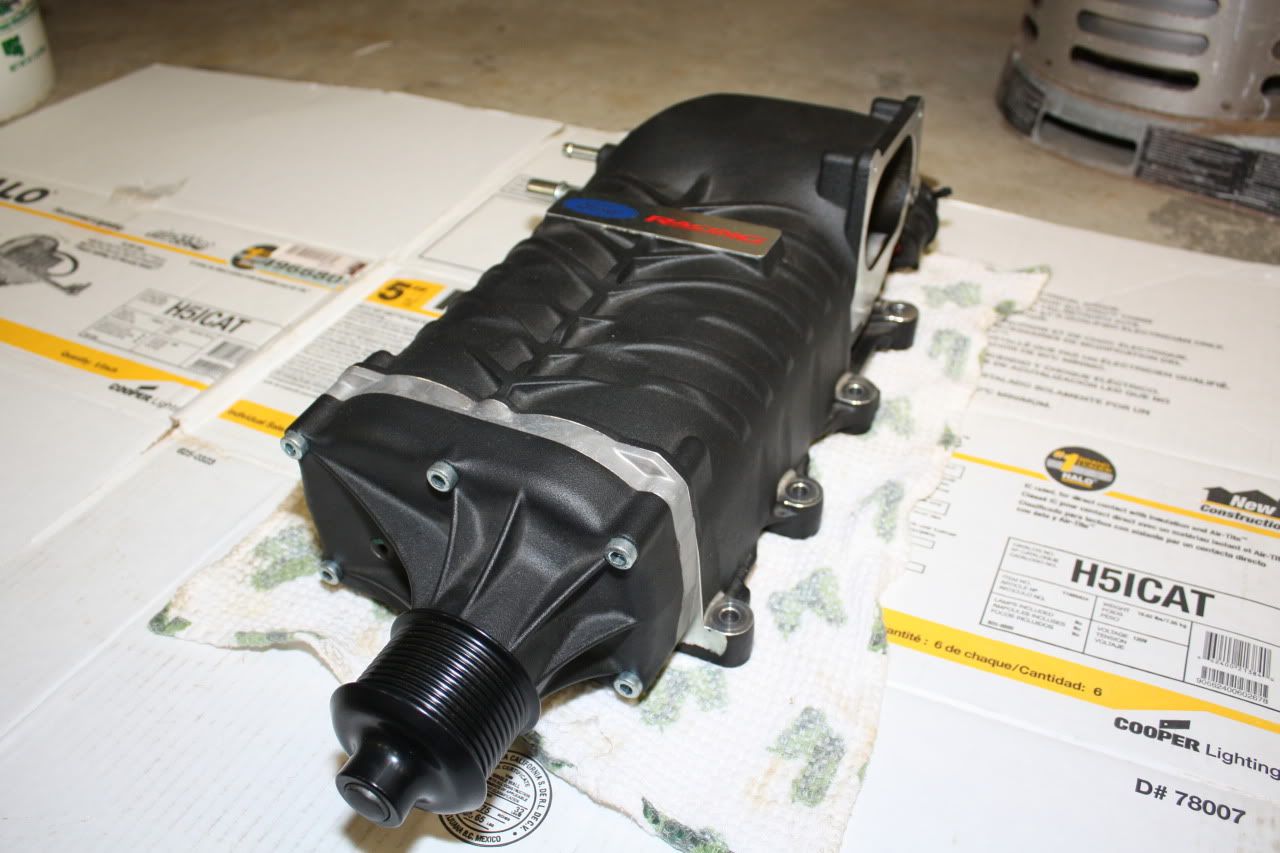 My VMP ported elbow and Tasca Racing L&M 72mm throttle body. Going on the new TVS.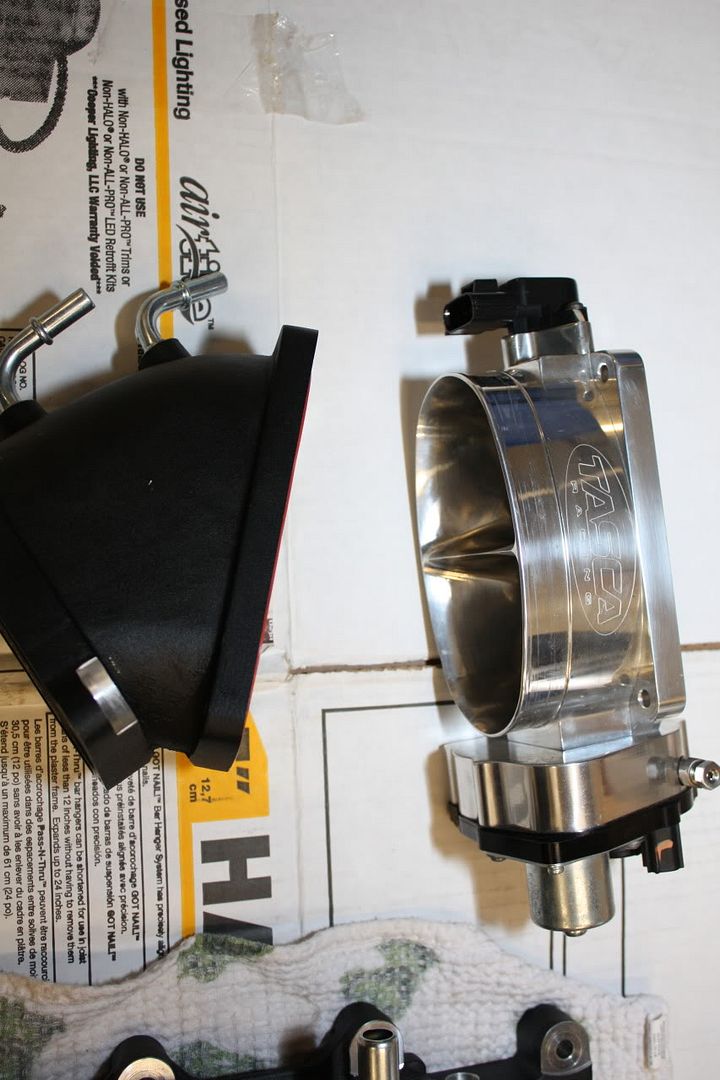 Here is the intake of the TVS. Marked out to port for the VMP D-shaped elbow. I will be port matching them.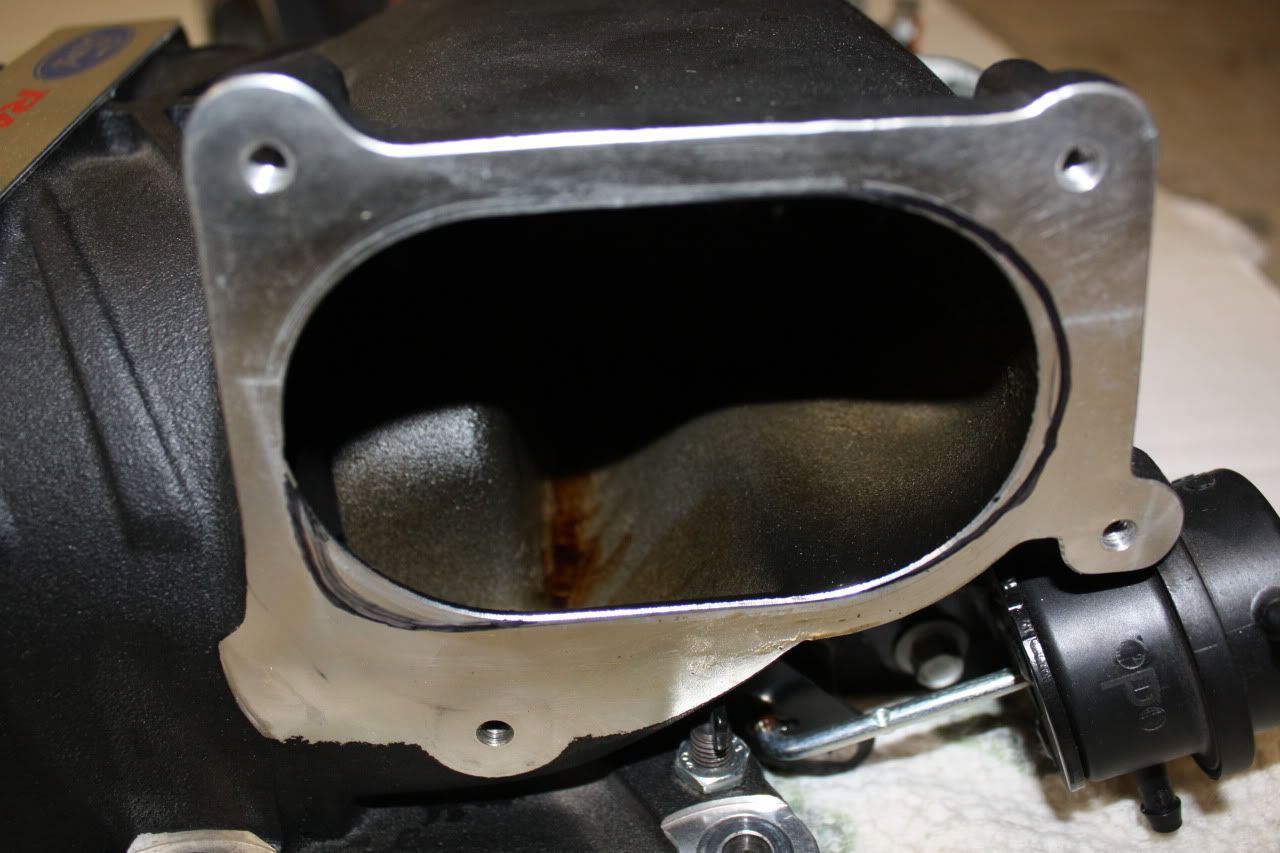 Here is the inside of the stock supercharger. See how much smaller the inside of the blower is compared to the TVS.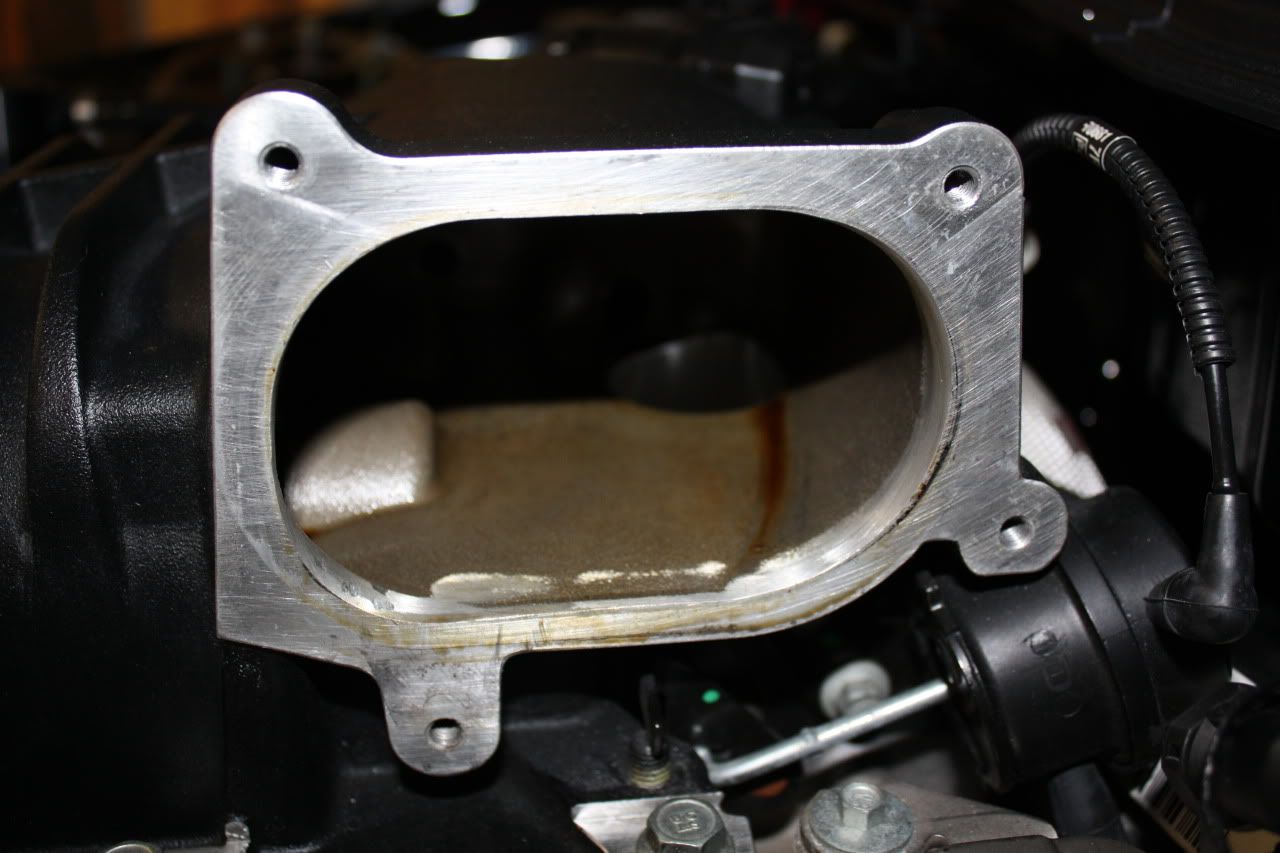 Much more to come..................
Edited by pony23, 12 January 2012 - 05:52 AM.