First and foremost, I have to thank my great friend Enis and the Los Angeles Shelby American Automobile Club (LASAAC)
for the invite for My Son Michael and I to attend this fantastic event last week in LA.
On Thursday evening April 19th at the Odyssey restaurant in Granada Hills, an intimate group of Shelby & Mustang entusiasts had the great
pleasure of seeing and hearing the new 2013 GT500 up close and personal. That in itself would have been a real treat, but to top it off,
Jamal Hameedi / Chief Engineer of SVT and Jim Owens / VP of Marketing for Shelby and Boss were both in attendance. Jamal and Jim
graciously answered every question thrown their way for over 90 minutes as we stood around the hottest production pre-title Mustang in history.
The engine was just recently certified at 662 hp and 630 ft lbs of torque, 16 mpg city, 24 hwy, no gas guzzler tax, 0-60 in first gear!
I took a few photos that evening and I wanted to share a them here with you all......
First.......the car.........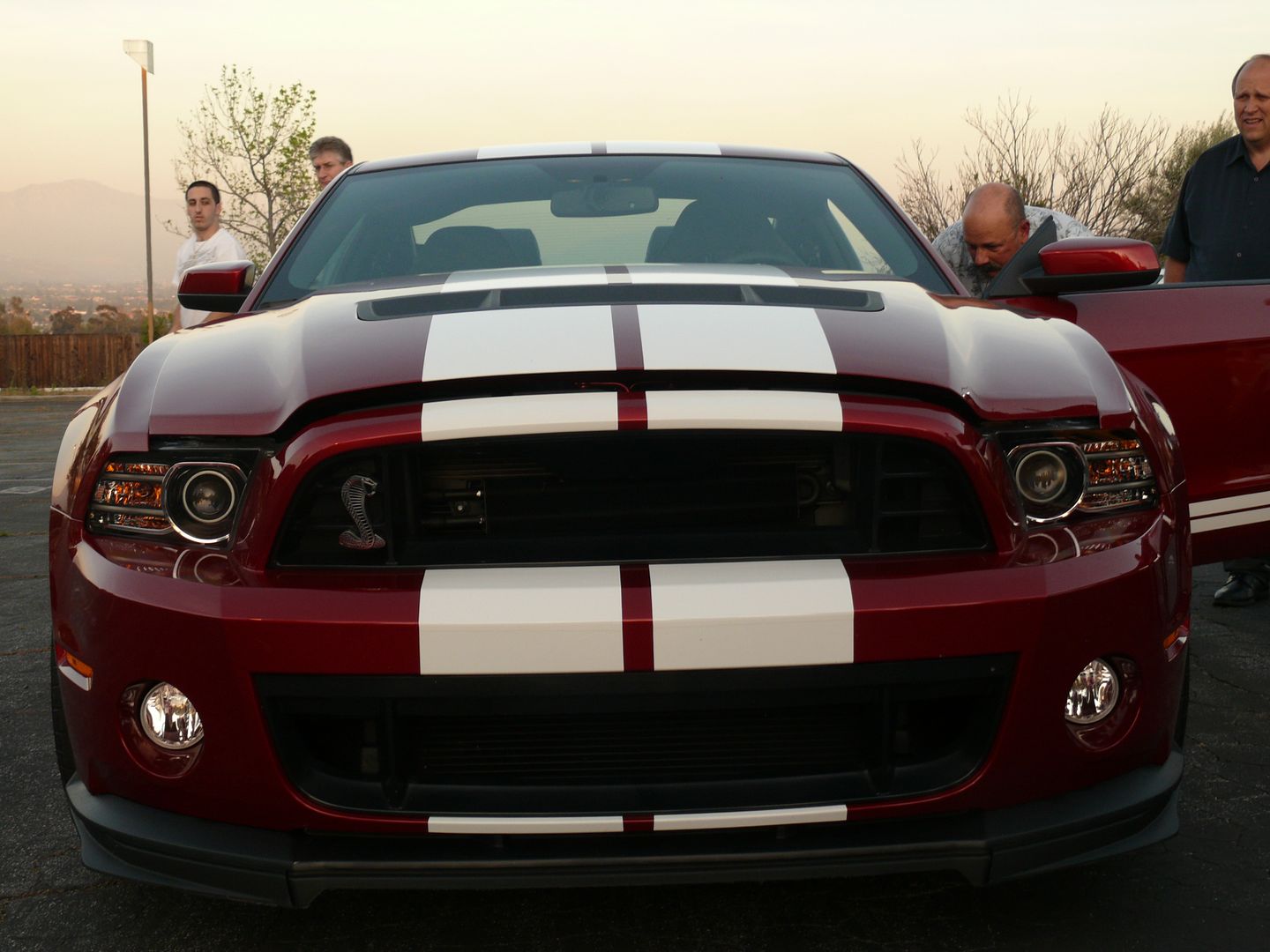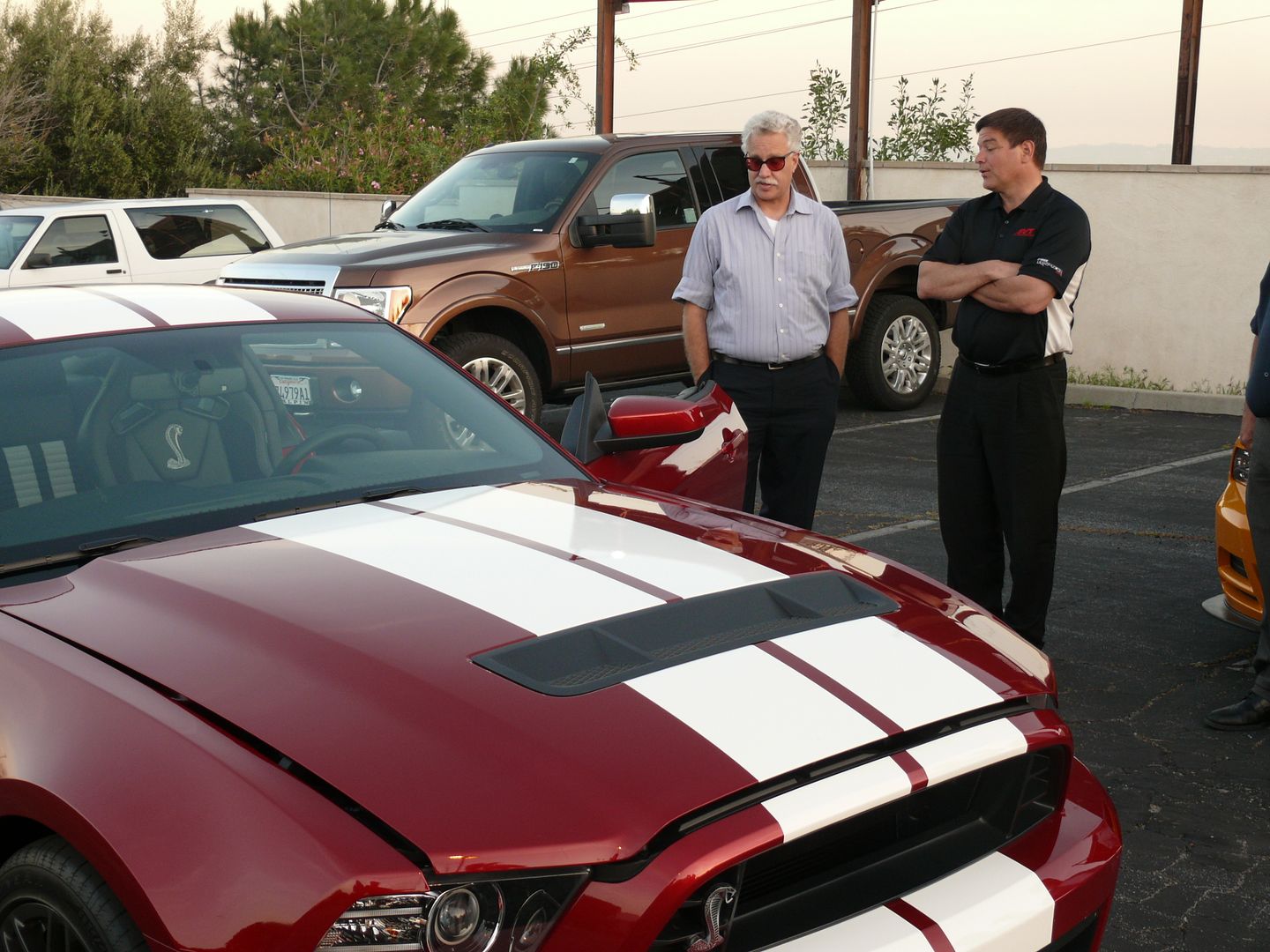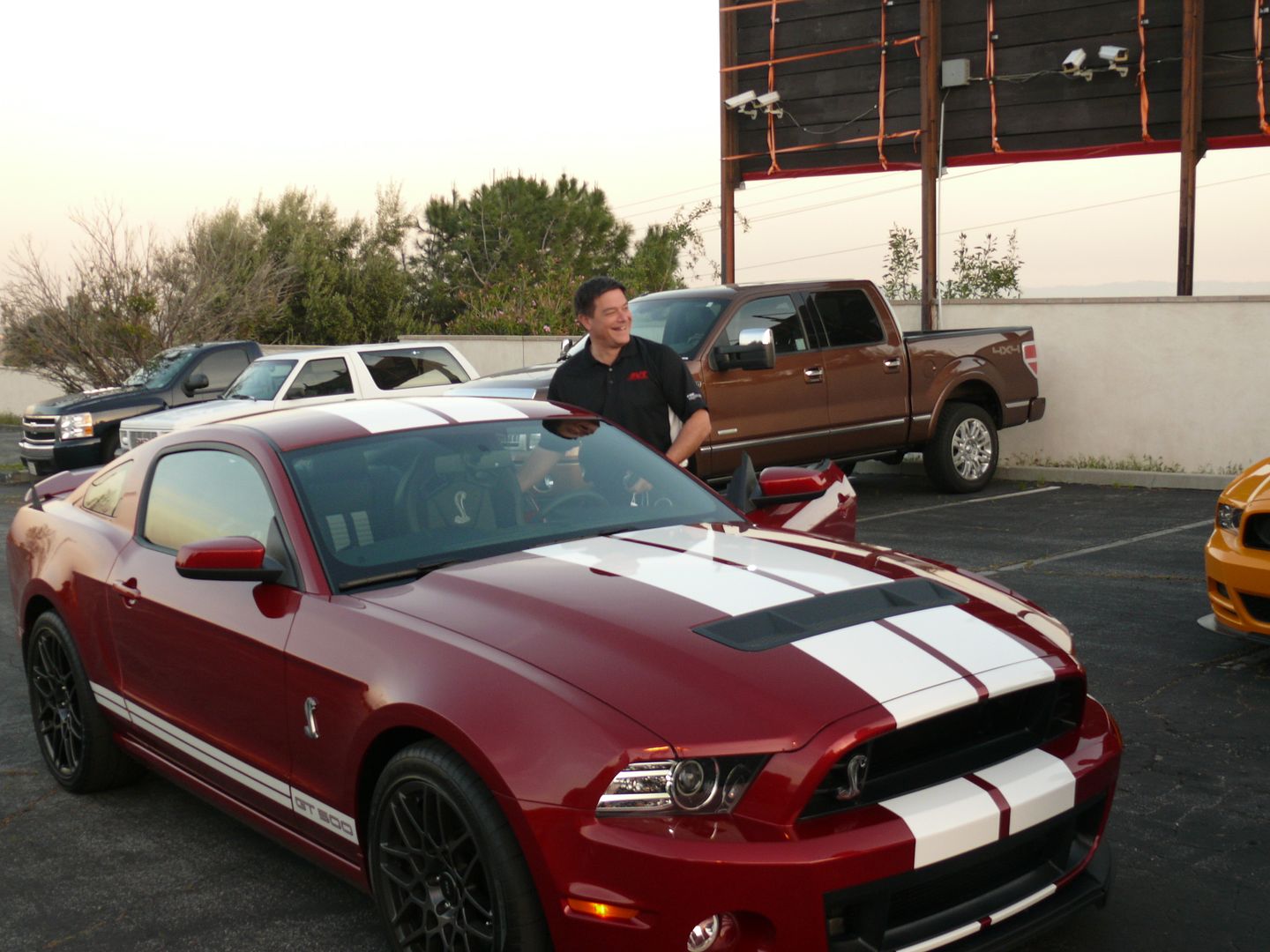 Edited by mywickedshelby, 27 April 2012 - 12:09 PM.