Would you want one?
Started by
RogerS
,
May 03 2012 12:28 PM
#1
OFFLINE
Posted 03 May 2012 - 12:28 PM
What are your thoughts for a limited run updated Shelby GT?

Roger

"If you don't go do what you wanna do, you're just bullshitting yourself." Carroll Shelby

2012 Shelby GT 500 Grabber Blue
2013 Ford Focus ST Black
---
#2
OFFLINE
Posted 03 May 2012 - 12:34 PM
Roger,

How many units would you be talking about? Would it be pre-title?

Jim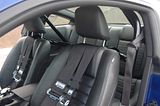 2008 Shelby GT Mustang, Vista Blue with Silver Stripes, 5-Speed, Coupe, CSM Number 08SGT0282. Shelby Las Vegas Mod Shop additions: Center gauge cluster, Kenne Bell polished supercharger, Lower grille with front and rear brake ducts w/o driving lights, Sequential directional lights. Installed post Mod Shop: AP Racing brakes (6-piston front, 4-piston rear), Fays2 Watts Link, GT500KR wheels and Goodyear F1 Supercar tires, Compass/temp/homelink rear view mirror, IUP gauges retrofit, Roger's IUP steering wheel, Metco upper and lower control arms, BBR 3.5" aluminum drive shaft, BMR front drive shaft safety loop; Autopower four point roll bar, Autopower five point racing harnesses (both sides), camber/caster plates, JBA shorty headers, QTP exhaust cutouts, Safecraft fire suppression system, Shelby/Revan Racing radiator, heat exchanger, and Shelby/Revan Racing black anodized underhood tanks, and Ford Racing power steering cooler. McCloud twin disk clutch with aluminum flywheel.  Dyno results: 453 rear wheel torque, 447 rear wheel horse power @ 67 degrees F, 75% humidity @ sea level.
---
#3
OFFLINE
Posted 03 May 2012 - 12:46 PM
I would keep with the GTS format and maybe push the 5.0 more. Most people think the GTS is only for a V6, not knowing that there is is also a GT package. Isn't the GTS 5.0 really a more modern version of the Shelby GT? Other than not pre-title of course. I would so get a 50th black gold GTS 5.0 right now if I could swing it. Maybe soon, but not right now. Just a thought. I would think that the current GTS vs. a new Shelby GT would be about the same thing?

JeffJ
2006
Shelby GTH-SC #102
2013 Roush RS - Daily Driver
1993
F150 Lightning #711
1989
AutoKraft/Kenny Brown Short Wheel Base T-bird #001
with a 1969 Supercharged Boss 302 5 speed
1994
AutoKraft Short Wheel Base Lincoln MK VIII #006
1999 F-350 Powerstoke Pony Hauler (Both 4 legged and 4 tired!)
1990
7-Up LX 5.0 Convert - Auto
(current basket case, building for my daughter's first car)
1969
Datsun 2000 Roadster
5.0 supercharged Ford V-8
1972
Ford F100
Shortbed 390 auto
1973
Datsun 610 302 Ford V8 power
, drift and road race car.
1951
Ford F6 Dump Truck
powered by 1985 Ford roller 5.0, full tilt font, can haul 6 tons of rock and run a 18.0 quarter!
2006
Jeep Commander
4.7 V8
2004
Chrysler Crossfire
3.2 Mecedes V-6 6 speed - wife's daily driver
---
#4
OFFLINE
Posted 03 May 2012 - 01:10 PM
No, I think it would devalue our cars in the long run.

07 SGT - JDM302E, Paxton Novi 1500, Spec 3+, FRPP cams/intake/TB, Kooks, Tial 50mm BOV - 637 rwhp/547 rwtq - Tuned by VMP
---
#5
OFFLINE
Posted 03 May 2012 - 01:13 PM
I agree that the current V8 GTS is close to the '07-'08 Shelby GT.

"If there are no dogs in Heaven, then when I die I want to go where they went."
―
Will Rogers
---
#6
OFFLINE
Posted 03 May 2012 - 01:40 PM
I think you could sell them better if they were pre-title. Personally, I wouldn't want one, but I'm sure a pre-title car would help sales. I wouldn't have a problem with a run. I think the new cars are different enough that they wouldn't effect our cars that much. We have the first generation which will always be the best.

DeWayne
3 Blue Mustangs
1965 coupe - Caspian Blue 289 automatic coupe
2008 SGT/SC Vista Blue - 08SGT0994 - SAI SGT/SC package with HO polished Whipple, 3.73 and Kicker system. 507 RWHP and 497 Torque
2009 Terlingua - Vista Blue - 09TRT0402 - Possibly the first factory glass roof Shelby.
The only Vista Blue, the only glass top and the first performance automatic Terlingua - Quantum built performance package - - 3.73, Kicker system and interior upgrade. Many other upgrades and mods.
THE BAD HARE
---
---
0 user(s) are reading this topic
0 members, 0 guests, 0 anonymous users